CE SPUNE LUMEA DESPRE COLABORAREA CU NOI…
♥♥♥♥♥
TESTIMONIALE
Testimonialele primite de la cei care s-au bucurat de serviciile Your Education Shape ne încarcă mereu cu energie pozitivă și ne ajută să îmbunătățim calitatea serviciilor oferite.
Dacă și tu ai beneficiat de serviciile noastre de consultanță, ne-ar bucura tare să împărtășești și altora experiența avută alături de noi.
Ne poți trimite testimonialul tău la adresa teodora@educationshape.com.
Părerea ta contează!
Paul Cimpoieru, părinte
Tabără Girls Technification Camp, Valencia, 2021
L'Alqueria del Basket & Valencia Basket
"Colaborarea cu doamna Teodora Răducanu mi-a oferit una dintre cele mai frumoase experiențe ale adolescenței mele.
Am avut oportunitatea să studiez în Oxford, UK, pentru două săptămâni alături de alți adolescenți din Europa, Asia și America, învățând mai multe despre domeniul în care îmi doresc să profesez, Marketing-ul.
Îi mulțumesc doamnei Răducanu pentru îndrumare și recomand din toată inima Your Education Shape, această experiență oferindu-mi prietenii care sper să se lege pe viață!"
Maria Bogdan
Tabără Oxford Advanced Studies Programme, UK, 2022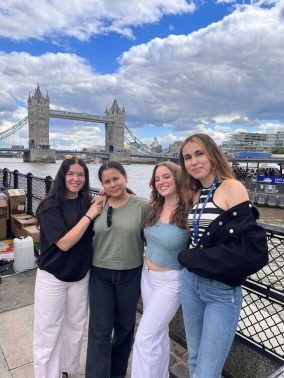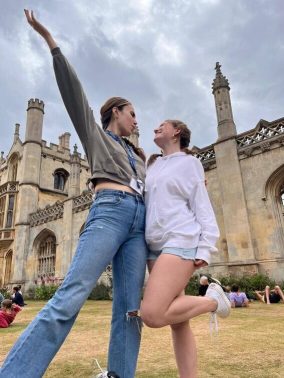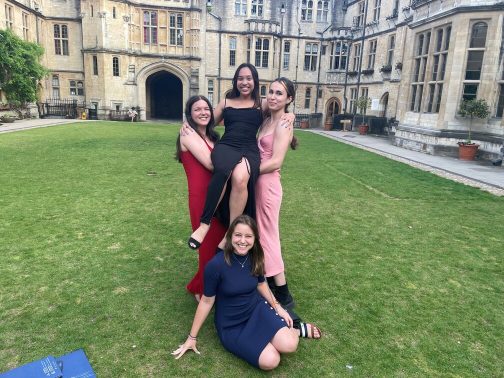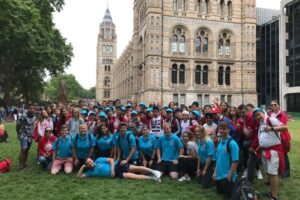 "Am avut o colaborare excelentă cu doamna Teodora Răducanu, de la consilierea privind alegerea taberei până la sosirea acasă, din Marea Britanie, a lui Astrid, 15 ani.
Fiecare situație apărută pe parcursul celor două săptămâni a fost rezolvată imediat, iar sugestiile primite ulterior privind activitățile educaționale ale fiicei mele au fost de mare ajutor.
O călduroasă recomandare și mii de mulțumiri!"
Simona F., părinte – tabără Bromsgrove School, UK, 2022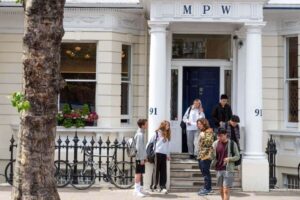 Ruxandra Erbașu, părinte
MPW Londra
A-Level | 2020 – 2022
"Mă numesc Ruxandra Erbașu, sunt mamă a doi copii, fiica mea cea mare este studentă, iar cea mică este elevă în Y13. Pentru ambele, am fost îndrumată cu pricepere de Teodora Răducanu în luarea deciziilor pentru viitorul lor academic.
Pentru mine, ca părinte, să am de-a face cu un sistem educațional diferit a fost destul de dificil, dar cu sprijinul Teodorei am reușit să înțeleg problemele importante și, mai ales, ce este important să caut în interesul copiilor mei. Ceea ce m-a impresionat cel mai mult este că Teodora se concentrează în primul rând pe bunăstarea și fericirea copilului, deoarece orice copil care ajunge să învețe în locul potrivit, la școala potrivită, va avea performanțe școlare.
Chiar și astăzi mă bazez pe sfaturile și ajutorul Teodorei, este foarte organizată și răbdătoare și poate rezolva tot felul de situații dificile. Aș vrea să mulțumesc și aș recomanda-o, ceea ce am făcut deja, oricărui părinte care are nevoie de sprijin pentru viitoarea educație academică a copiilor lor."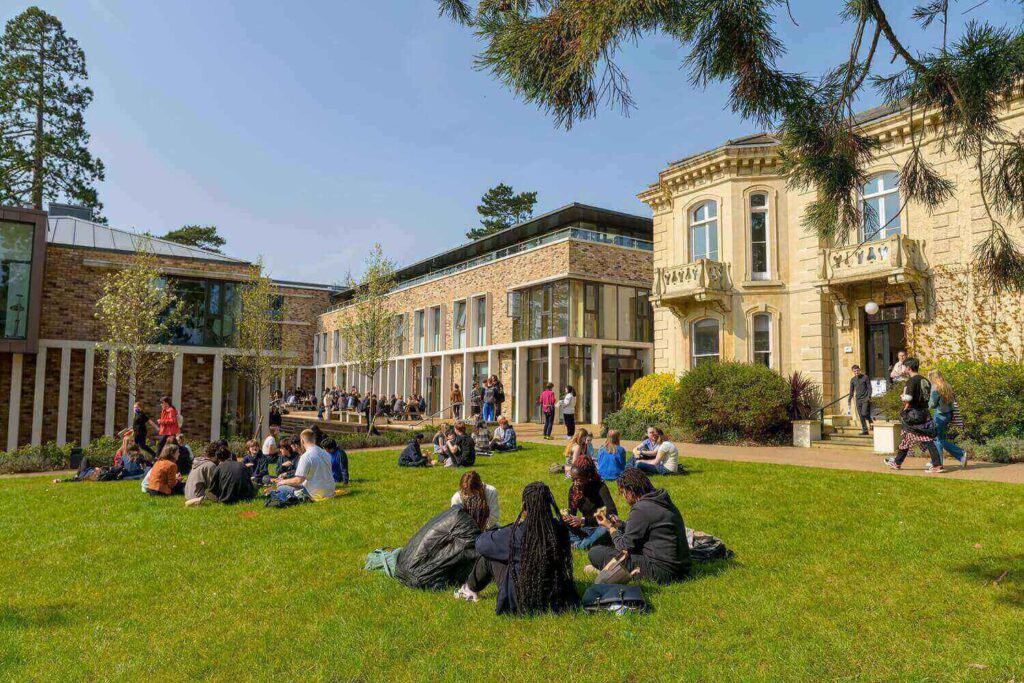 Florin T., elev
d'Overbroeck's, Oxford
A-Level | 2021 – 2023
"Sunt Florin, am 15 ani, și studiez la d'Overbroeck's. Mi-am început aventura de a studia în străinătate în septembrie 2020. Deoarece a fost prima experiență de a studia în altă țară, am crezut că nu am nevoie de un agent. Din această cauză au existat neînțelegeri între fostul meu colegiu și părinții mei. De exemplu, fusesem înscris într-un program diferit față de ceea ce îmi doream.
În februarie 2021, datorită unui prieten, am cunoscut-o pe Teodora Răducanu. După aceea totul a devenit mult mai ușor. Am fost înscris în programul pe care mi l-am dorit de la bun început, nu au mai existat neînțelegeri între școală și părinții mei deoarece Teodora s-a ocupat de partea de comunicare, și am primit răspuns la toate întrebările pe care le-am avut. Teodora m-a ajutat să rezolv, într-un timp foarte scurt, toate problemele care apăruseră, și a creat destul de repede o relație de prietenie cu mine.
Pot să spun că Teodora este o persoană fantastică, și unul dintre cei mai buni agenți educaționali din România."
"Colaborarea cu Teodora Răducanu a decurs impecabil.
În această perioadă foarte dificilă în care am căutat cea mai potrivită tabără pentru fiica mea Mara, de 15 ani, Teodora a fost deschisă la sugestii și a căutat cea mai bună opțiune pentru noi. Experiența cu LAS Summer a fost una cu totul deosebită.
Comunicarea a fost excelentă pe tot parcursul colaborării noastre și am simțit că avem suport real și că suntem în siguranță, primind toate informațiile și sfaturile în timp util."
Claudia B., părinte – tabără LAS Summer, Elveția, 2021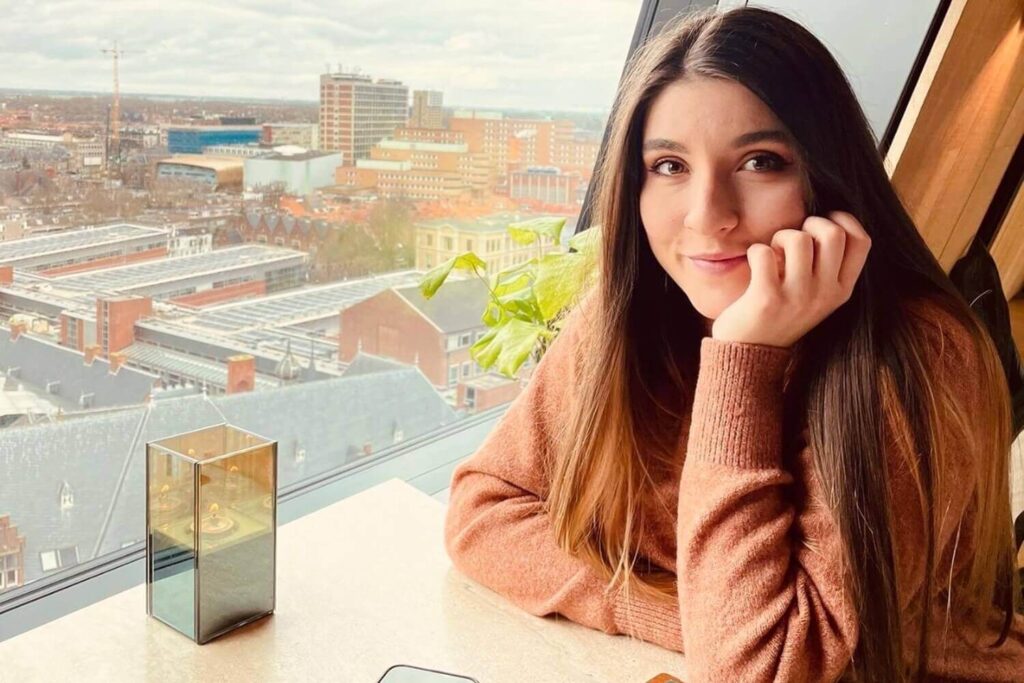 Andreea Stănescu, studentă
The University of Groningen, the Netherlands
Communication and Information Studies | 2019 – 2022
"I am Andreea Stanescu, I am 21 years old and I am from Bucharest, Romania. I am currently in my 3rd year, studying Communication and Information Studies at the University of Groningen in the Netherlands.
From the first day until today Teodora Raducanu has been by my side with everything. Firstly, she has helped me find my field of interest before applying for university.
Secondly, she has helped me make the transition from the high school learning environment to the university learning environment. She taught me different learning techniques that helped me a lot during my exam periods. One example would be that she introduced me to mind maps that helped me structure the information so that I can understand it better and more logical.
Thirdly, Teodora has taught me how to create a perfect CV and motivational letters. She gave me deadlines and always advised me to do better.
Lastly, Teodora has been by my side all the way when I needed to apply for an internship for the university. She taught me how to create motivational letters on different fields of interest and helped me puzzle plenty of motivational letters for different companies.
Overall, I had a great connection with Teodora and she has always been by my side for a few years now since we first met. I am looking forward to more years of contact."
Dacă îți dorești să afli mai multe informații despre serviciile de consultanță pe care le oferim celor interesați de studiile în străinătate, contactează-ne.